Urethane Chemical and Solvent resistance chart
Urethane material performs very well against most chemicals and solvents. Plan Tech uses high-quality material from world leading chemical companies. Below is a chart that Ph.D. chemical engineers have developed to help take away some of the stress when designing new urethane molded parts that will be exposed to chemicals.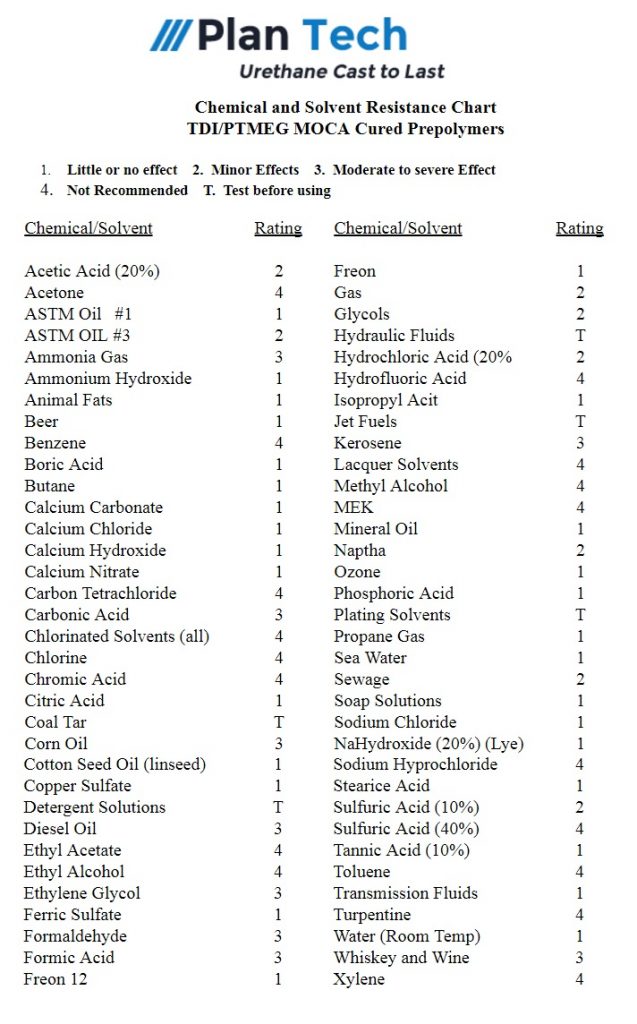 A good rule of thumb is urethane will hold up to most chemicals and solvents as long as the PH level in the exposed chemical is not extremely acidic or basic. Urethane parts will be most resistance to chemicals and solvents exposed to neutral PH levels. Plan Tech recommends the testing of any chemical that is not listed. Sample key rings and or test slugs are available for testing.