Urethane Rollers – Top Advantages and Performance
Urethane Rollers have a variety of uses in many industrial applications. If you're in the construction business, then you likely understand the importance of a high-quality, long-lasting roller. Many opt for rubber or other material rollers as they can sometimes be a less expensive upfront cost (which isn't always true – urethane rollers can be incredibly economical as well!) but end up paying a higher price later on down the road. If you're looking into the types of rollers that should be used for your manufacturing or construction business, urethane rollers should be on the top of that list no matter what your intended application is.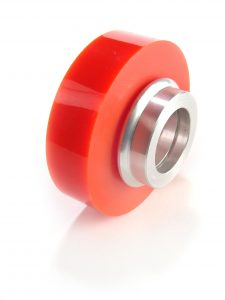 Urethane Rollers Are Weatherproof
One thing you'll notice right away is that urethane rollers are so versatile and able to withstand both extremely hot and extremely cold temperatures. This differs greatly from rubber wheels, which easily wear when exposed to extreme heat and extreme cold. This is because urethane is much more stable and dense compared to rubber. If you work in the heat of the desert or the cold New England winters then this is extremely important for you. In comparison to rubber rollers, Plan Tech's rollers are much more heat and cold resistant, making them useful for many years.
Urethane Rollers Stand Up to Wear and Tear
As many of us know, polyurethane has been used in nearly every single industry for many decades. Polyurethane is both flexible yet nearly indestructible when a few coats are applied over floors, wood projects, etc. As the entire urethane roller is made from this polyurethane material, imagine how durable it is. Using urethane is one of the best solutions for businesses to keep operating costs down. With our rollers, you will not need to buy as frequently and recoat – you will have many years of a roller that's in optimal shape with minimal downtime.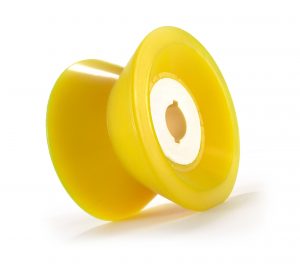 Urethane Rollers Run Smooth and Quietly
There is no other roller in industrial America that's as smooth as urethane rollers. This isn't just referring to the way it operates, but also to the sound level as well. Many of our clients are shocked to find that Plan Tech's rollers are virtually silent. Many manufacturing centers, construction sites, etc. aren't exactly known for being the quietest places. Now, you can enjoy a few moments of silence once you have installed these urethane rollers. What's more is that urethane rollers still run smoothly when heavyweights and pressure are applied – unlike rubber.
Plan Tech has an outstanding team of dedicated employees with exceptional talents designing and manufacturing urethane molded parts. We also are very proud of the "company we keep." Our customers include many Fortune 500 companies, most of whom have been customers for 20+ years. Their drive to become industry leaders has helped us do the same. Whether you are a start-up company or global leader, we can add value to your products with our strong engineering support, urethane polymer experience and constant focus on meeting all delivery requirements. Our rapid prototyping capabilities have also received particularly positive feedback – we frequently go from "Print to Part" in 10-15 business days! Urethane is the prime material if you're searching for a quality roller. It's incredibly durable, will remain in great condition throughout years of use and really provides you with the best return on your investment. Why pay for alternative rollers multiple times when you can buy urethane rollers?
Please Contact us for further details regarding your Urethane Rollers!